We work actively to
Minimise the effect of incidents and system events.

Ensure that training, resources, equipment, procedures and architecture are improved as soon as possible when the need arises.

Remove barriers to change that minimise or could cause future problems.

To ensure that when incidents are resolved, work to prevent future incidents is a natural part of the process.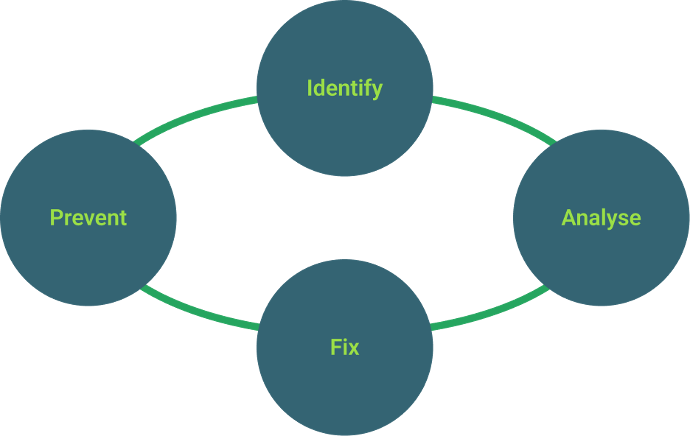 Processes

Our goal is for processes to meet our customers' expectations. In order to reach this goal, we are constantly working to improve our process. The improvements can be initiated by our employees, through internal review or through external input.

Customer Satisfaction

Customer satisfaction is of utmost importance to our company. We work continuously to increase product quality, delivery reliability and service in order to further increase satisfaction. Feedback from our customers is essential information for us to improve.

Our Team

Our employees are our most valuable resource. They are selected on the basis of professional and personal qualifications and receive continuous training. We encourage individual initiative and a sense of responsibility on all levels in our company.