Simple, smart and secure document management
Alfresco Community Open Source ECM

With 11 million users worldwide, Alfresco helps business flow in a seamless way. In Alfresco, it is easy to store, view, share and manage documents safely. This open source solution is both powerful in its flexibility and cost-effectiveness. As the application is written in Java; Alfresco can run on virtually any system that can run Java Enterprise Edition. The program is also easy to install and integrates beautifully with Odoo business system. The software itself is designed to be as easy as possible to use and customise. All services and products are also scalable, that is, they adapt to the amount of data, processor power and the number of users.
⦁
Flexible and easy to use
⦁

Cost efficient

Does your company need a secure and easily accessible document management system? Then Alfresco may be just what you need. Read more on

Alfresco's website

.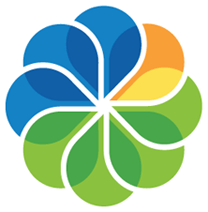 Functionality
Some of the possibilities with Alfresco

Share documents with others.

Preview your documents without having to download them.

Find documents easily in group folders.

Decide the visibility of your work site.

I work with Alfresco
Send a message